Bead & Pearl Restringing Services at Bradley Gough Diamonds

Knotted Pearl Restringing • Unknotted Pearl Restringing
Don't let those broken pearls sit in your jewelry box! Bradley Gough Diamonds has jewelry experts that can make them like new again!
Sometimes strings of pearls, like in your favorite necklace or bracelet, can run into wear and tear issues since they are typically strung on silk thread that can weaken, stretch, or even break over time. The string is knotted between each pearl to protect them from rubbing up against each other and causing further damage. If you notice the pearls in your pearl necklace or pearl bracelet are starting to rub against each other, this is likely a sign that it's time to have them restrung.
Trust Bradley Gough Diamonds for Bead and Pearl Restringing Near Fort Wayne, Indiana
We at Bradley Gough Diamonds understand that your pearls are some of your most precious and cherished jewelry items. Our jewelry repair experts will take great care of your pearl jewelry by professionally restringing your pearls or beads and guaranteeing they're as good as new and ready to be worn again! Contact us today for a free estimate for your repair!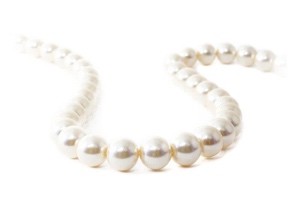 ---
Thank you for your submission. One of our experienced team members will be in touch with you shortly.
---
4321 W. Jefferson Blvd.
Fort Wayne
,
IN
46804
Store Hours
Fri
10AM - 6PM
Sat
10AM - 5PM
Mon
10AM - 6PM
Tue
10AM - 6PM
Wed
10AM - 6PM
Thu
10AM - 6PM