GIA Certified Gemologist • Insurance Appraisals • Estate Appraisals • Insurance Documentation
Jewelry Appraisal in Fort Wayne
Bradley Gough Diamonds is uniquely qualified to appraise your fine jewelry and gemstones. Our in-house appraisers are trained Diamontologists and Gemologists. With years of experience, they have the background and gemological training to professionally evaluate the current value of your precious jewelry.
Why Get a Jewelry Appraisal?
While these items are priceless to you, it's important to remember that the values of precious metals and gems are constantly changing due to market conditions. Even if you've had your jewelry appraised before, it could be worth much more now. We recommend updating your appraisals every three to five years.
Even if you never intend to sell your jewelry, accurate appraisals are important for insurance purposes. In the unfortunate event that your jewelry is ever lost, stolen or damaged, your insurance company will refer to the appraisal document to settle the claim. An outdated appraisal will likely result in you being under-insured, and that could cost you thousands.
Trust Bradley Gough Diamonds for Jewelry Appraisal Near You
Whether it's an engagement ring you wear every day or a piece you've just inherited from your grandmother's estate, we're ready to offer an appraisal for your security and peace of mind. Thanks to our staff's training and experience, you can rest assured that any appraisal from Bradley Gough Diamonds will be accurate and up-to-date.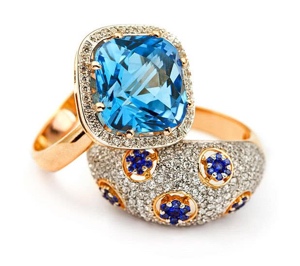 ---
Thank you for your submission. One of our experienced team members will be in touch with you shortly.
---
4321 W. Jefferson Blvd.
Fort Wayne
,
IN
46804
Store Hours
Fri
10AM - 6PM
Sat
10AM - 5PM
Mon
10AM - 6PM
Tue
10AM - 6PM
Wed
10AM - 6PM
Thu
10AM - 6PM